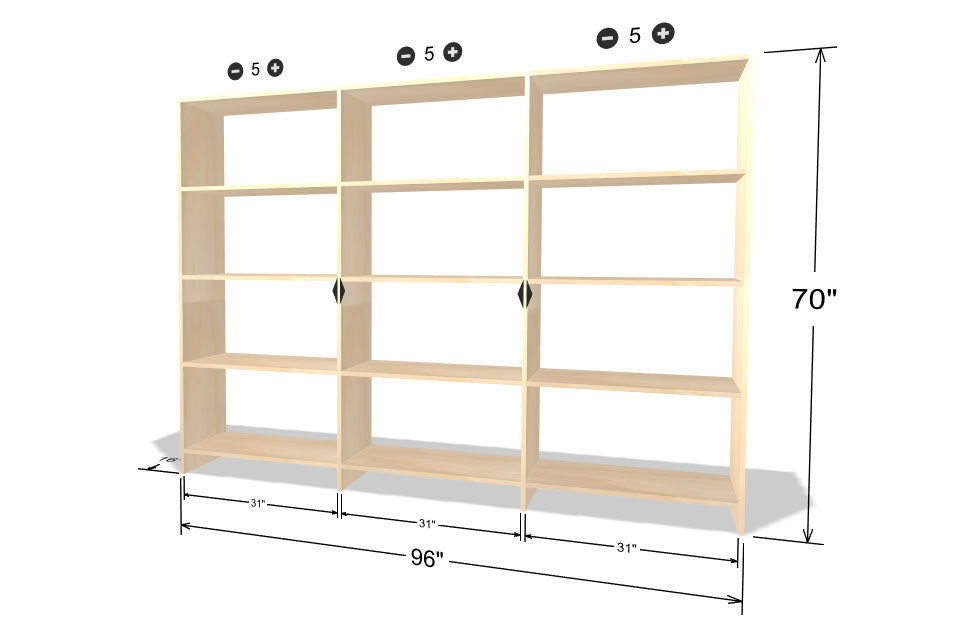 Design
Our free configurator is simple and easy to use, you can create almost any size carcass in three standard depths. Read our design tips to help you design your best shelf.
Designing Tips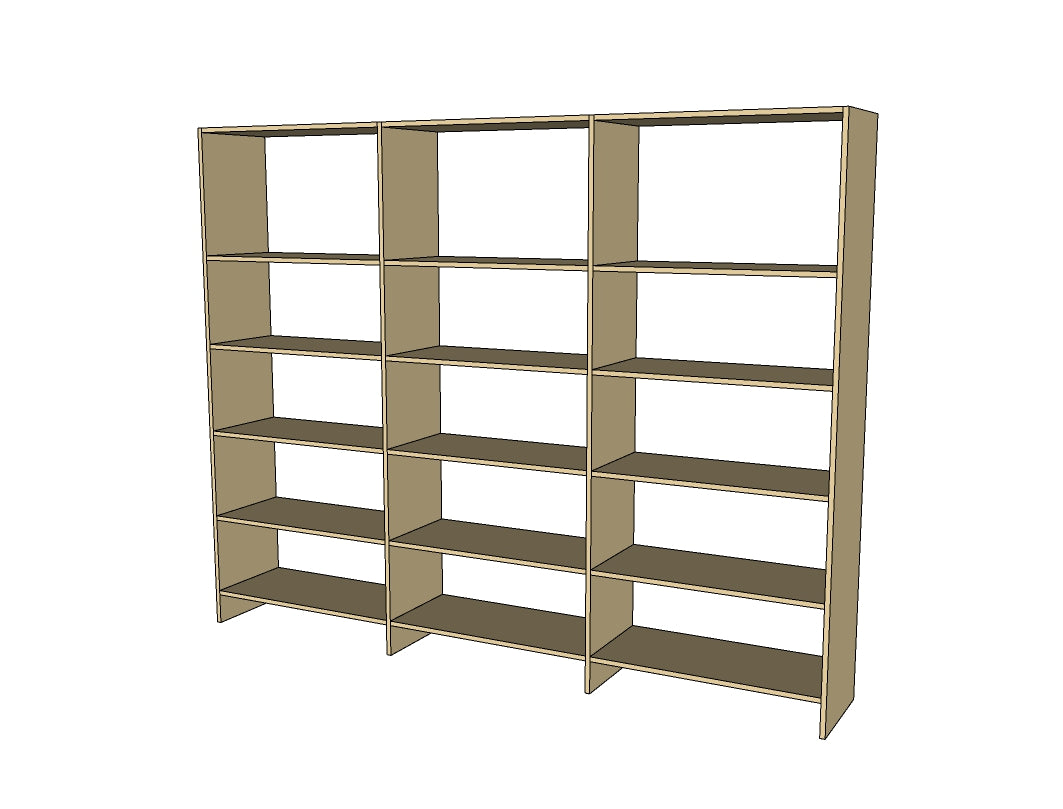 Assemble
Your shelf help pieces arrive precut with a finished front edge. All Shelf Help projects - no matter the size - follow the same assembly pattern - shelves attached to dividers/sides. We recommend using a pocket hole jig and screws to build the carcass of your project.
Assembly Tips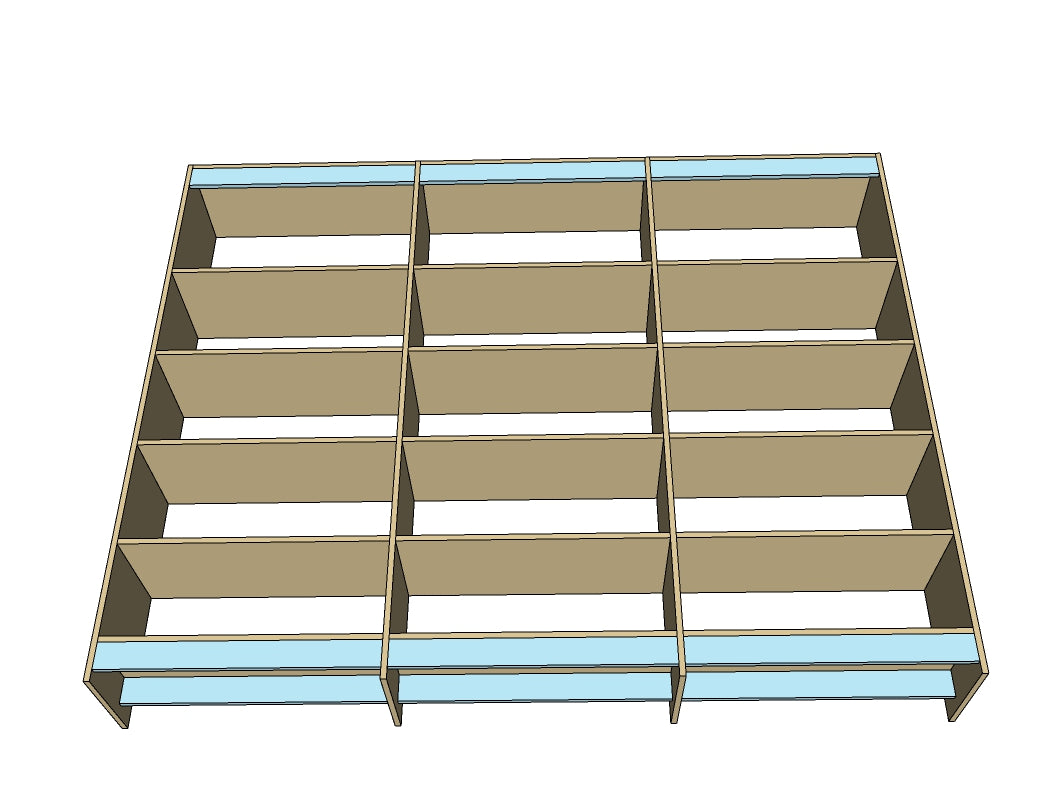 Strengthen
Add additional strength to your project with bay supports. Bay supports reduce plywood use, reducing weight and cost, while increasing strength and structure.
Bay Support Tips
Face Frame
Our Shelf Help carcasses come with a finished front edge, so a face frame is NOT required. But if you want to further strengthen and trim your project, you can measure and cut a face frame and add to the front.
Face Frame Tips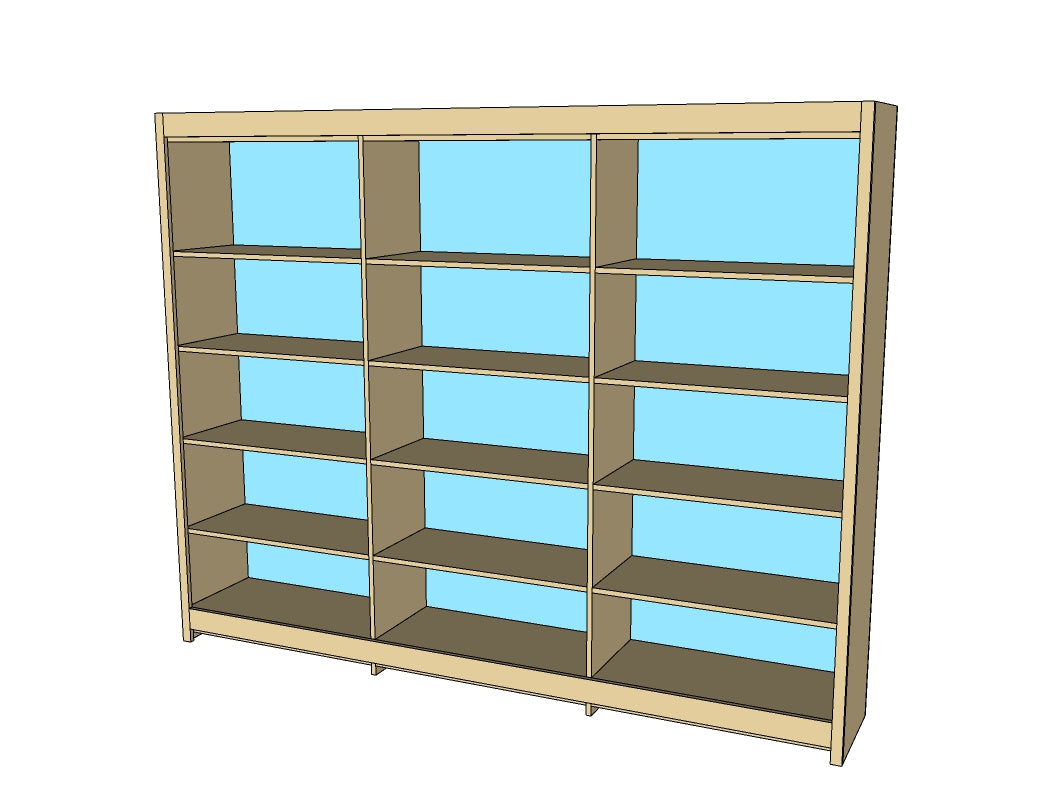 Add a Back
A back is not required, but can increase strength and contain items in your shelving. We recommend 1/4" PureBond Maple Plywood (matches the Shelf Help) but you can use almost anything!
Tips for Adding a Back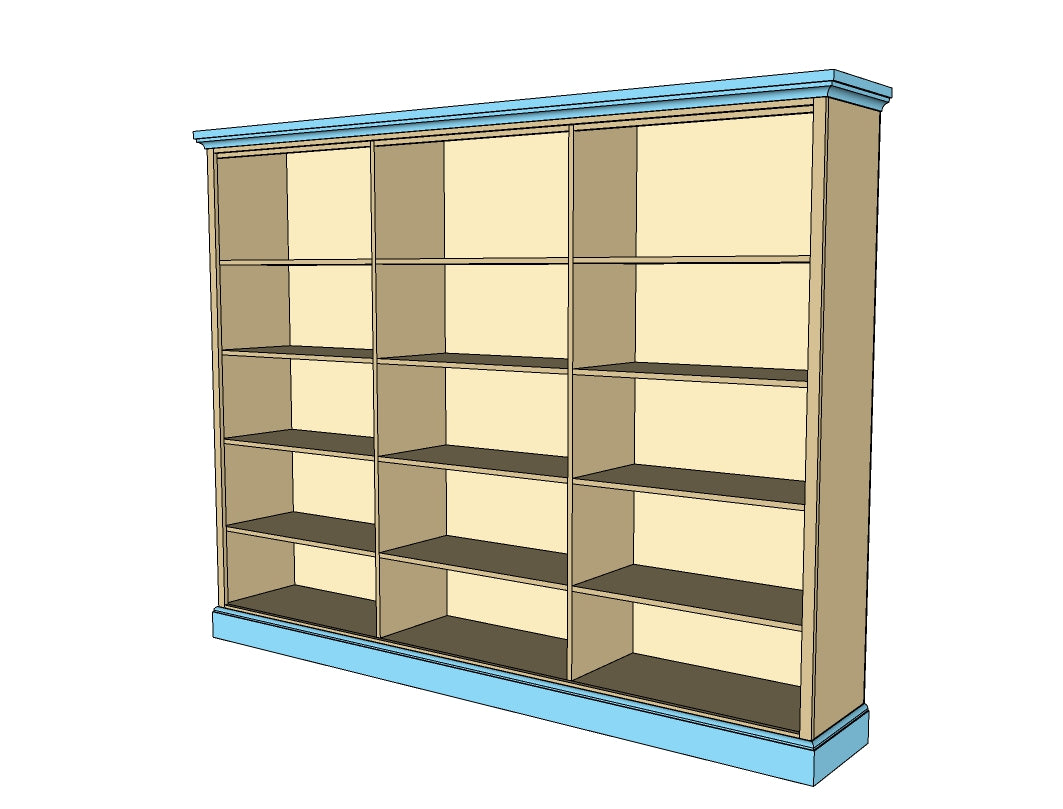 Trim
Adding base trim and crown moulding is optional, and can make your project look finished and refined. Simply cut and nail to the project.
Trim Tips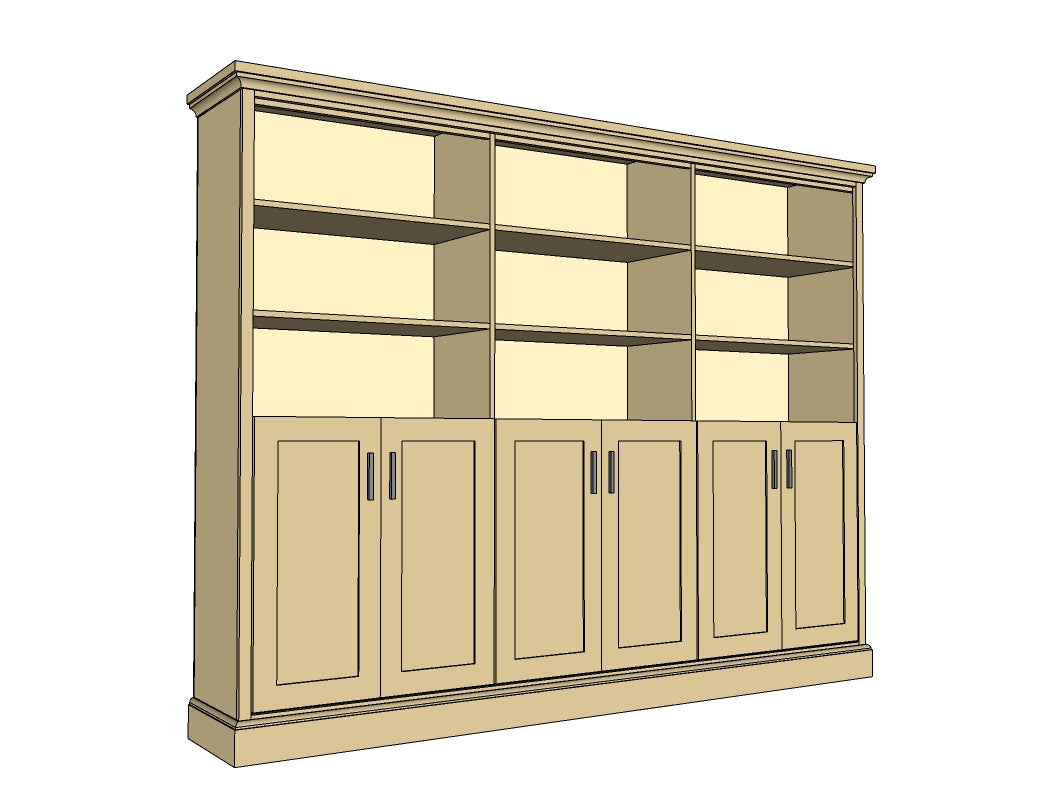 Doors
You can also add doors to your Shelf Help carcass. We recommend ordering doors for a professional look - but anything goes, you are the boss of your project!
Tips for Adding Doors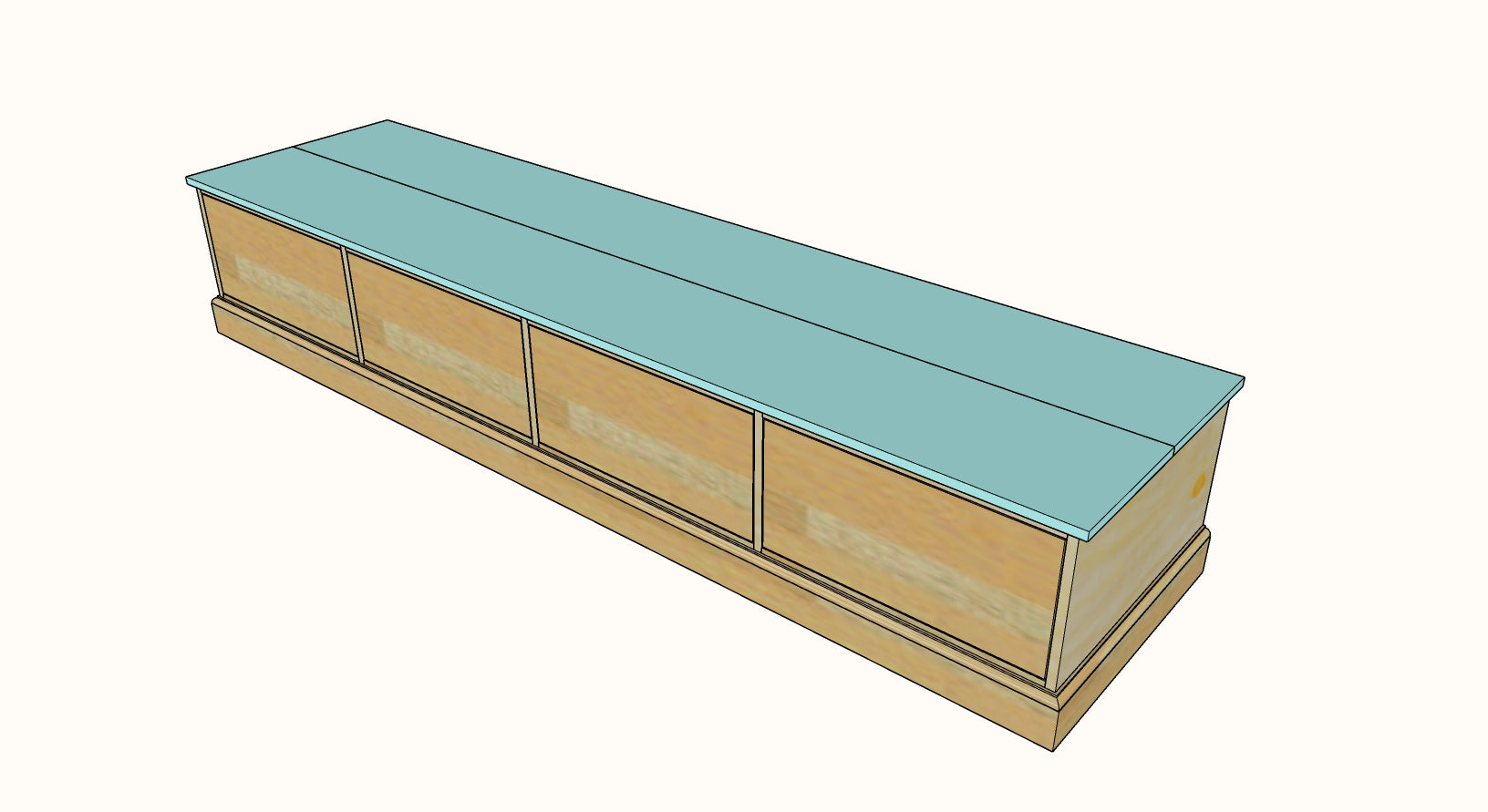 Finished Top
A solid wood top is perfect for desks, consoles, or benches. It's easy to add using hardwood material to match your doors or drawers. You can also use a countertop or just trim out a plywood panel.
Tips for Adding a Top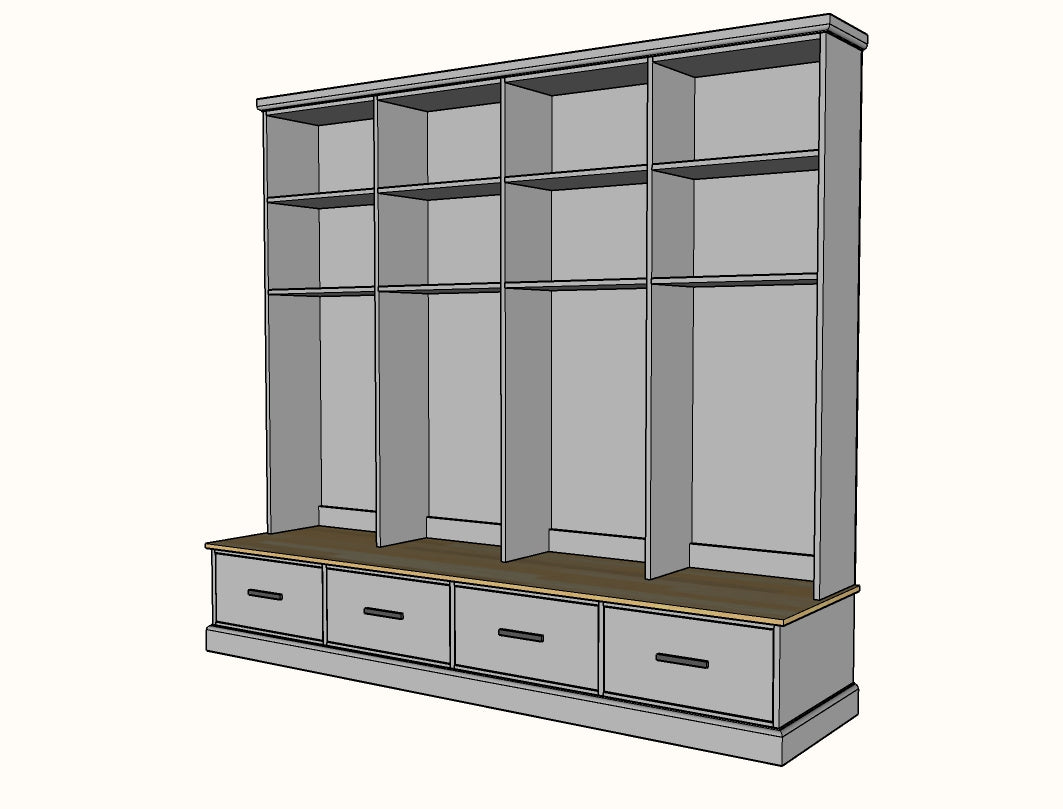 Stacking
You can stack pieces to get different depths and increase the overall height. Stacking also makes it easier to move the piece into a room, especially if it's gigantic.
Stacking Tips
Finishing
The final step is finishing your project. Since it's all raw wood, you can achieve almost any stain or paint you can dream up!
How-To Guide
You don't have to be a custom finish carpenter to create amazing, quality furniture because Shelf Help does the hard part!  We cut and ship precise furniture carcasses pieces to you.  All you have to do is put it together and customize it.